Advanced Periodontal Services & Technology – Farmington, CT
Smooth & Comfortable Experiences
We use our advanced periodontal services and technology in Farmington, CT to not only make your care as precise, efficient, and comfortable as possible, but it also helps make your periodontal treatment plan more transparent. Rather than just simply telling you what you need, we show you images of your mouth and explain what we're seeing. Then, we can discuss your treatment options in detail. This way, you and your dentist are always on the same page, and you will know everything you need to decide what is best for you.
Digital X-Rays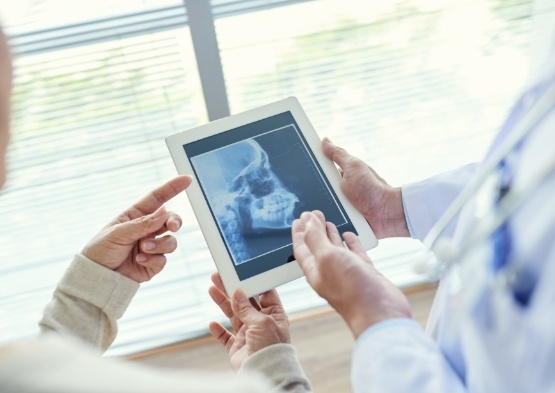 When it comes to your smile, a lot goes on below the gum line that can't be seen with the naked eye. But, with digital X-rays, we can capture high-resolution images of the roots of the teeth and nearby bone in a matter of seconds. Not only are digital X-rays significantly faster than traditional film, but the images are sharper as well, plus the process emits 80-90% less radiation by comparison.
CT/Cone Beam Scanner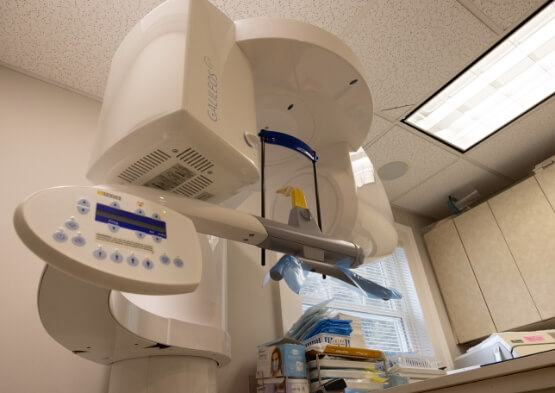 With our CT/cone beam scanner, we can create an image that shows us all of your teeth, both jaws, and any adjacent oral structures in one picture. It takes several X-rays at multiple angles and pieces them together, giving us a 3D model of your entire mouth. This helps us gain a global perspective of your dental health so we can better plan for advanced treatments like implant placement.